Main content starts here, tab to start navigating
About Us
Each Bar-B-Cutie SmokeHouse is owned and operated by someone who lives in that community. We are passionate about helping our communities thrive. We actively support our communities by supporting local little leagues, schools, police and fireman and organizing community events like school supply drives.
Our Environments
We take our commitment to our communities seriously. All of our smokers are environmentally friendly and use about 10 times less wood than traditional BBQ pits. We can smoke 1400 lbs. of meat with only two to three fire-place sized local wood logs. Smoking our meats is essential to our business. IF IT AIN'T SMOKED IT AIN'T BARBECUE!
Smoked with Local Wood
Our wood is locally sourced directly from our communities:
San Antonio - Post Oak Wood
South Texas - Mesquite Wood
Tennessee - Hickory Wood
Georgia - Hickory Wood
Our Team
Everyone on our team is focused on delivering the highest quality food and service and taking an active role in supporting each other and our communities. Our Mission is to provide our guests with an experience that exceeds their expectations and reflects the value we place on their business.
Integrity
We are uncompromising in our commitment to honesty and personal and corporate accountability.
Communication
We share information honestly and openly with our associates, partners and customers and welcome their feedback.
Passion
We are committed to exceeding the expectations of our guests and will unwaveringly promote our Corporate Mission while staying the course during good and bad times and approaching every day with enthusiasm and a commitment to exceed expectations.
Teamwork
We work together with our associates, suppliers and clients with a spirit of trust and cooperation in recognition that each contributes to the success of our goals.
Creativity
We foster the innovative and the exciting, encouraging our associates to take risks to develop their and the company's potential.
Fun
We work hard to achieve our goals with enthusiasm and we never lose sight of the importance of having fun.
Diversity
We recognize and respect individual differences and cultural differences and provide an environment where all associates have an opportunity to develop to their fullest potential.
A SmokeHouse full of History
Our history is full of developments. Below are a few of our favorites.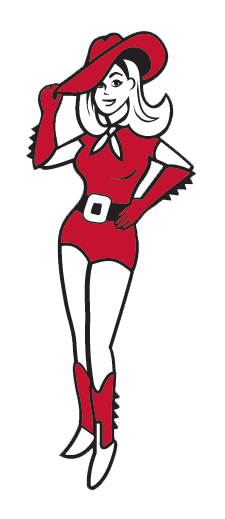 1948
Eddie and Mildred McFarland open the Tasty-Eat-Shop in downtown Nashville on 9th Avenue.
1950
Bar-B-Cutie is created as primarily a car-hop business with four dine-in tables.
1958
Eddie and Mildred McFarland purchase Bar-B-Cutie.
1962
Bar-B-Cutie expands to accommodate more guests.
1978
Ronnie McFarland becomes owner as his parents, Eddie and Mildred McFarland retire.
2003
Bar-B-Cutie begins offering restaurant opportunities to local, passionate pit master entrepreneurs.
2011
A new Bar-B-Cutie prototype is opened in McAllen, TX.
2015
The new prototype is named Bar-B-Cutie SmokeHouse.
2016
Bar-B-Cutie SmokeHouse begins offering smokehouses to local, passionate pit master entrepreneurs.
2019
Bar-B-Cutie SmokeHouse has more total locally owned restaurants in South Texas than any other BBQ restaurant in the area.